Meet h27's Neighbours
Shop, Eat, and Support Local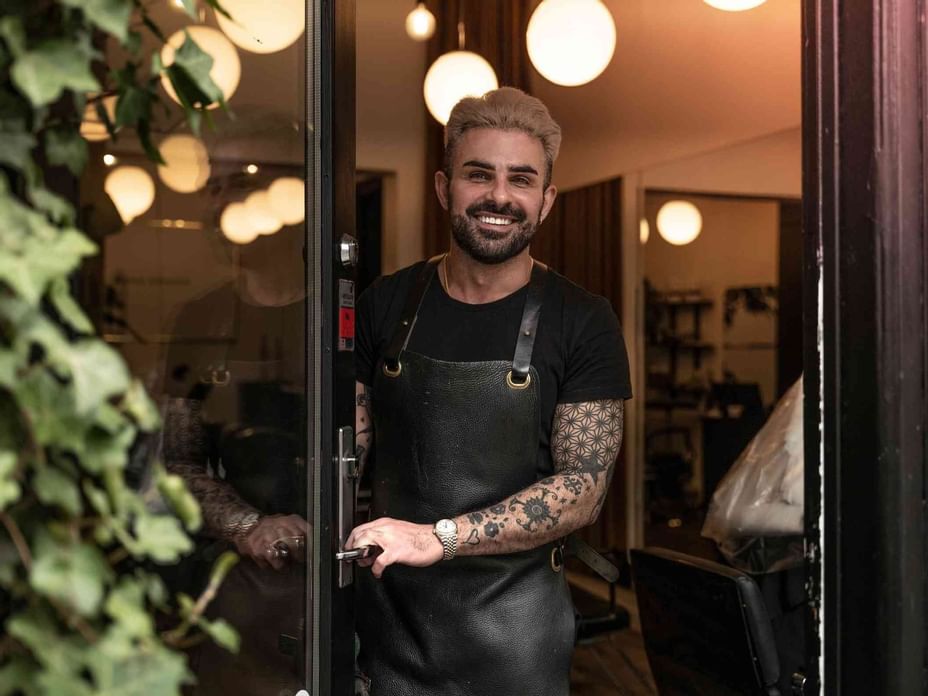 Nestled in the centre of the city with the big tourist attractions within easy reach, there's lots to love about h27's location. You can reach Tivoli Gardens, Strøget main street and The National Museum within a 10-minute walk from our front door. But we believe the real charm of our neighbourhood is even closer by. From vintage clothes boutiques to the best coffee shops, great nightlife, and amazing restaurants, you'll find some of Copenhagen's hidden highlights all less than 5-minutes' away. Here's three of our favourite neighbours for you to get to know better.
Esha Khamo – (https://www.eshakhamo.dk/) The hairdresser you'll wish was in your neighbourhood back home. You might not have been planning a trim, or even a brand-new look during your Copenhagen city break, but Esha's is worth adding to your itinerary. Haircuts, colouring, extensions, hair repair and even some brow beautifying, Esha Khamo does it all. Specialising in products and holistic treatments that are environmentally friendly and sustainable, Esha is much more than a hairdresser. So passionate about natural hair care and hair beauty, you can even buy their own signature line of products. Visit the website to book an appointment (we recommend to book well in advance) and you'll even get a free consultation to help you decide what will work for you. Esha Khamo is at Løngangstræde 19 and less than a minutes' walk from our front door.
Sonny – (https://www.sonnycph.dk/) - A highlight of our neighbourhood and one we're more than happy to spend our krone at. Just 3 minutes' walk and one block away at Rådhusstræde 5, Sonny is a daytime eating and chilling spot that specialises in homemade, organic, and delicious breakfasts and lunches. The coffee is freshly roasted, the cakes are home-baked (don't miss out on their bolle!), and the lunch menu changes with the seasons for the most flavour and sustainability. Depending on how long you're staying over at h27 we'd definitely recommend heading to Sonny for breakfast at least once. The staff are friendly, the vibe is trendy-hygge, and its great for a catch-up or some people watching.
Marv & Ben – You might have sensed a theme with the neighbour's we love the most - honest Danish produce with a sustainable approach. Marv & Ben is no exception. We know the competition is fierce, but Snaregade 4 is home to some of our favourite dishes in the city. Hidden away in an historic building on one of Copenhagen's oldest streets the chefs at Marv & Ben specialise in Nordic gastronomy. They've gone out of their way to choose the best local producers and work along with small family run businesses for a truly hands-on and traceable approach to the menu. So, you can be sure your fish has been freshly caught nearby, the meat was raised on a local farm, the wine has been carefully selected, and the produce is as fresh as it gets. Talk to our team about reserving you a table.