The 'People Like Us' Beer package
Christmas comes with a 6-pack this December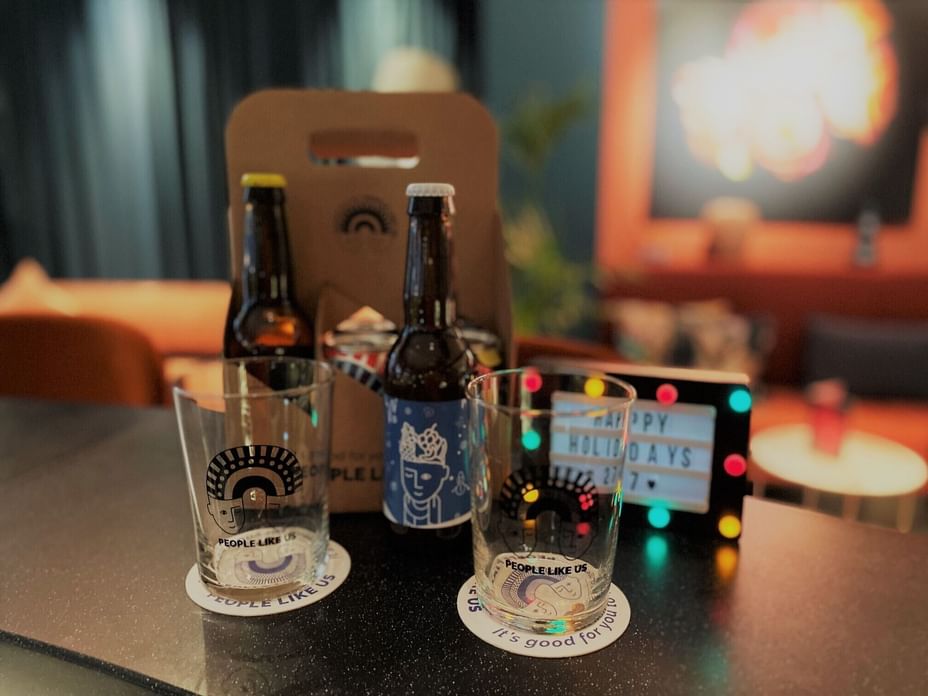 This Christmas, besides our Holiday sale, we have also partnered up with 'People Like Us' for an awesome beer package that is guaranteed to get you into the Christmas spirit and also account for your good deed.
As 'People Like Us' is one of our local suppliers, and a brewery offering great craft beer, the idea of setting up a special package together for our guests came almost naturally. It's Christmas, there's a Christmas beer & it's for a good cause – so what is there to think about?
When opting for the 'People Like Us' beer package, you get a 6 pack of 6 different beers including a Christmas beer and as a bonus, 2 'People like us' beer glasses to keep.
-
Who is 'People Like Us'?
'People Like Us' are here to start a #socialrevolutionbybeer.
They are a Danish brewing company run by people from socially marginalized groups, and are supported by Mikkeller. They brew great craft beer sold world-wide, while creating new jobs for people from socially marginalized groups, inspiring others to do the same, and thus challenging the the societal conception of normality and communities.
-
So when you book your stay with us this December, don't forget to add the 'People Like Us' Beer package to your booking, and we will make sure it's waiting for you upon check-in!