Rebuilding a hotel in the middle of a pandemic
Stories from the new h27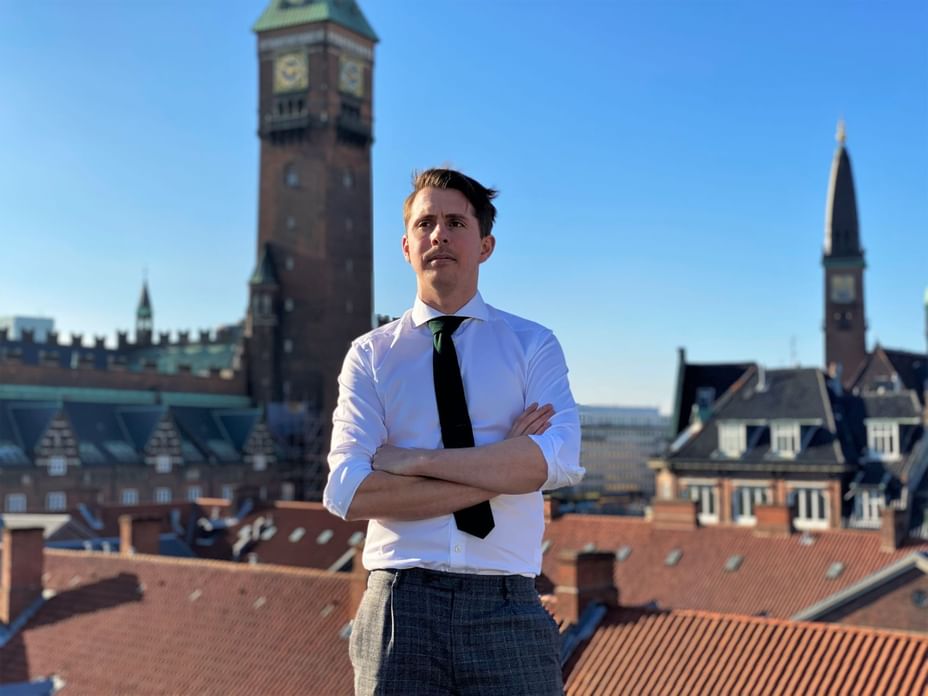 Ola Larsson, 33, Swedish, commutes to Copenhagen from Malmö on a daily basis for his job. He has worked outside of Sweden for the past 12 years, and with a substantial background in F&B, he is now the hotel manager of Hotel Twentyseven where he is overseeing the renovation of the hotel.
In this interview we pick Ola's brain about how it is to be going through a renovation at such a large scale during a pandemic, in an industry that's been hit the hardest.
The hotel/travel industry has been one of the most hit industries during the pandemic. What have you experienced as the biggest challenge?
The emptiness in the hotel, the restaurants, and the streets has been something I really felt. I really miss the sound of a room full of happy people, drinking, eating, talking. You know, when the atmosphere is bubbling - that's a fantastic feeling.
Any positive takeaways?
You always learn something positive from a crisis; how to react fast in a situation that you have no control over is something we have worked with a lot over the past 12 months.
The positivity and fighter spirit in people are also something I will take with me from this time. I also think we all got closer to each other and we have shown more helpfulness and respect towards one another.
How is the process of renovating a hotel during the pandemic?
Very positive. We don't have that many reservations at the moment, so we can place all our focus on finding the perfect products and solutions. We now have 3 floors in renovation, and we already opened the first floor with the new rooms this week.
There will always be some challenges when you renovate a hotel, but everyone working on this project is doing an amazing job. I worked with a lot of new openings both of hotels and restaurants, but here I feel that people are more engaged. For example, the designers moved their office to the hotel to be more active in the process.
What is the concept behind the new h27?
Denmark transpires everything that we create, from design to food, we want to make sure it's quintessentially Danish and local. We also aim for everyone visiting to feel that they are in Copenhagen when staying with us at every moment of their journey. We only look at smart and guest friendly solutions with high quality products to make h27 is a simple and relaxed place to be.
What are you looking forward to most in 2021?
Just like everyone else, I want us to get control of this pandemic and to see Copenhagen get back to normal with people in the restaurants and streets.
I look forward to opening the doors to h27 together with the team that hopefully will be a lot bigger this year - and as an F&B guy, to be able to open the bar and breakfast is something I think about every day.
We have an exciting year ahead of us.