Discover the best things to do in Copenhagen
h27 is located in the midst of the most popular tourist attractions such as Tivoli Gardens, Strøget, the walking street, The National Museum, Glyptoteket – with neighbours like these, distances are virtually reduced to nothing! Here are the places you most certainly will want to visit and are located within a 1 km radius from the hotel. The best of (pop) culture and history.
>> Scroll further down to meet our neighbours.
Our neighbours
We have some really great ones, pay them a visit on your stay. Each business is a cornerstone of our neighbourhood and area, so much so that they shouldn't be missed when staying with us. When you visit us, you are visiting all of us.
Warmly recommended!
Salon Esha Khamo
Esha Khamo is an urban sustainable hair salon in the heart of Copenhagen, and just a few steps away from us. It only takes visiting his very active Instagram to get the vibe that will be greeting you as soon as you enter the salon.
Sonny
Sonny is a local coffee bar & eatery on busy Rådhusstræde, just further down the street from h27. We love the vibe of the café, their stylish design & on-point latte art. Visit for coffee, breakfast, lunch & cake.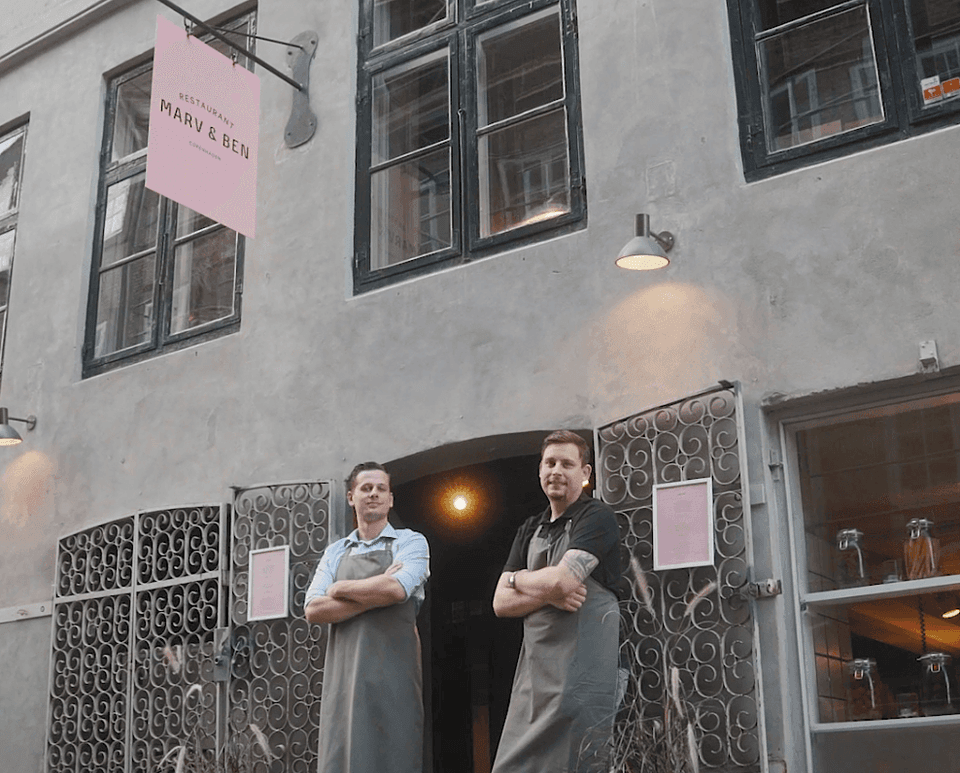 Marv & Ben
Marv&Ben is a small bib gourmand restaurant located on the small old street Snaregade focusing on small local producers. And that's exactly what gives it its charm, along with the team's love for food, wine and service.